Homemade 5C Collet Closer
DESCRIPTION:
Homemade collet closer machined from a 1" water pipe with one ended threaded for a 5C collet. A Delrin ring at the center of the pipe helps guide the drawbar, while a Delrin bushing at the end centers the bar to the spindle bore. The handle is 3" diameter CRS welded to the water pipe.
Related Homemade Tools: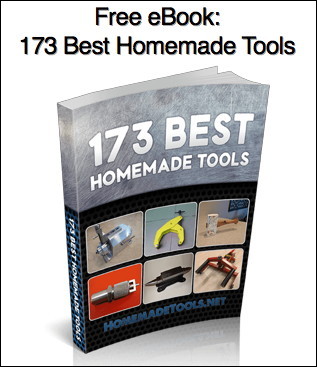 Signup for our newsletter and get the 173 Best Homemade Tools eBook free!
BuildThreads Network:

HomeMadeTools.net