Homemade Adaptor for Drilling Angled Holes in a Rifle Brake
DESCRIPTION:
Homemade adaptor for drilling angled holes in a rifle brake. Utilizes a drill spindle running on two bearings that is clamped to a lathe's boring bar holder. A separate hand drill turns the spindle to make the required angled holes.
Related Homemade Tools: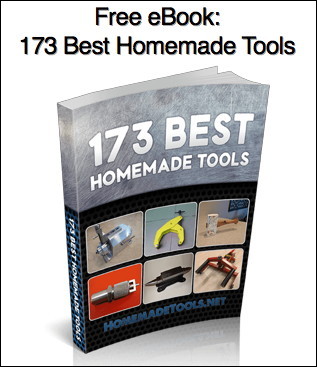 Signup for our newsletter and get the 173 Best Homemade Tools eBook free!
BuildThreads Network:

HomeMadeTools.net