Homemade Carburetor Jam Nut Tools
DESCRIPTION:
Homemade tools intended to facilitate the process of setting the carburetor jam nuts during the synchronization process. Fashioned from an appropriately-sized socket to which an L-shaped flat steel bar has been welded. A long screwdriver is inserted through the socket to engage the adjusting screw.
Related Homemade Tools: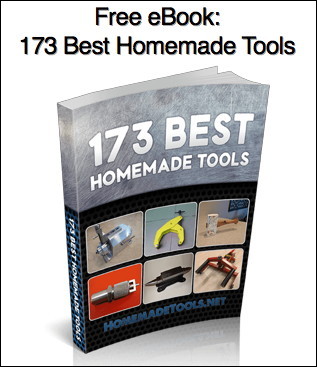 Signup for our newsletter and get the 173 Best Homemade Tools eBook free!
BuildThreads Network:

HomeMadeTools.net