Homemade Cherry Picker Shop Press
DESCRIPTION:
Homemade shop press adapted from a 1-ton Harbor Freight cherry picker. Upper crossmember and lower press bed were constructed from 4x6 I-beam, and the remainder was fashioned from scrap angle iron. A section of pipe welded to the upper I-beam locates the ram. The press gear can be removed, permitting the tool to retain its cherry picker functionality.
Related Homemade Tools: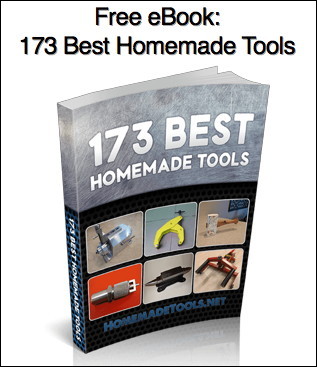 Signup for our newsletter and get the 173 Best Homemade Tools eBook free!
BuildThreads Network:

HomeMadeTools.net