Homemade Circle Cutting Guide
DESCRIPTION:
Homemade circle cutting guide for a plasma cutting torch constructed from a slotted strip of metal with a drilled plate sliding underneath. A wing nut locks the guide plate and a pivot on one end serves to center the guide.
Related Homemade Tools: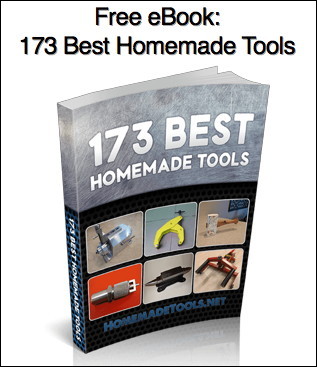 Signup for our newsletter and get the 173 Best Homemade Tools eBook free!
BuildThreads Network:

HomeMadeTools.net