Homemade Clamp for Odd Shapes
DESCRIPTION:
Homemade modification to a woodworking clamp enabling small and odd-shaped objects to be secured. Involves drilling the end of the clamp to accept a short steel shaft fixed in place with epoxy.
Related Homemade Tools: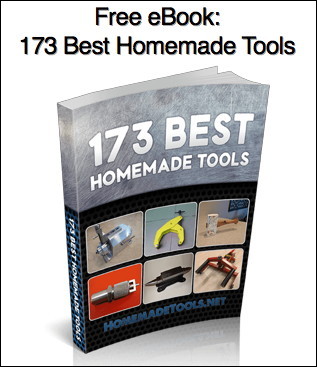 Signup for our newsletter and get the 173 Best Homemade Tools eBook free!
BuildThreads Network:

HomeMadeTools.net