Homemade Clutch Center Nut Removal Tool
DESCRIPTION:
Homemade clutch center nut removal tool intended to prevent a clutch drum from turning during removal operations. Tool was constructed by bolting steel clutch plates together and welding a handle to the uppermost plate.
Related Homemade Tools: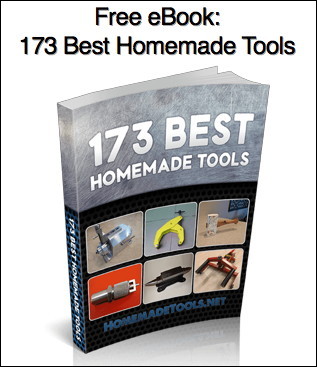 Signup for our newsletter and get the 173 Best Homemade Tools eBook free!
BuildThreads Network:

HomeMadeTools.net