Homemade Collet Nut Wrench
BUILDER:
Ron B
on homemadetools.net
DESCRIPTION:
Homemade collet nut wrench fashioned from a section of a truck's leaf spring. Intended to aid in adjusting the race clearance of sleeve-mounted bearings in a sawmill. Also utilized for loosening the rear axle bearings on vintage Mercedes cars.
Related Homemade Tools: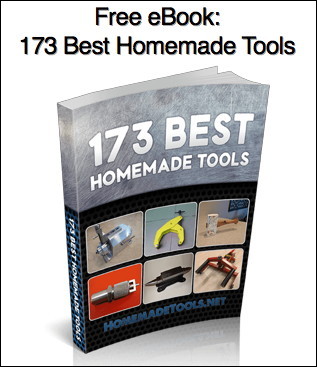 Signup for our newsletter and get the 173 Best Homemade Tools eBook free!
BuildThreads Network:

HomeMadeTools.net