DESCRIPTION:
Homemade cutter grinder adapted from a Gorton 375 tool holder and intended to facilitate grinding end mills with eccentric relief. The wheel is set at a small angle from perpendicular to the direction of tool travel, which creates the necessary edge on the bit's helix.
Related Homemade Tools: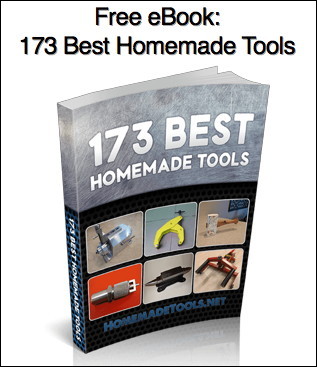 Signup for our newsletter and get the 173 Best Homemade Tools eBook free!
BuildThreads Network:

HomeMadeTools.net