Homemade Door Skin Removal Tool
BUILDER:
MP&C
on jalopyjournal.com
DESCRIPTION:
Homemade door skin removal tool adapted from a surplus pair of Vise-grips. The lower jaw is modified to receive the edge of the door skin, and a chisel blade is welded to the top jaw. The tool can then be used to gently pry up the door skin flange without incurring additional damage.
Related Homemade Tools: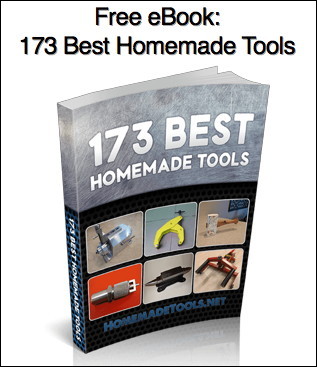 Signup for our newsletter and get the 173 Best Homemade Tools eBook free!
BuildThreads Network:

HomeMadeTools.net