Homemade Drawbar with Integrated Spindle Lock
DESCRIPTION:
Homemade drawbar with integrated spindle lack intended to prevent the spindle from rotating as the drawbar is driven. Top nut fixed to the drawbar, while bottom washer/nut is a sliding fit. The washer/nut is held in position by a box wrench. Material is mild steel.
Related Homemade Tools: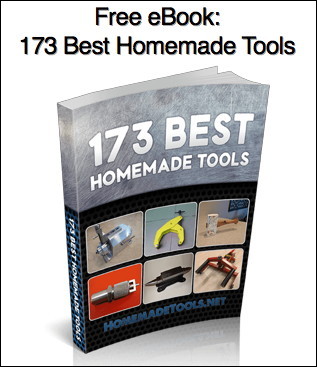 Signup for our newsletter and get the 173 Best Homemade Tools eBook free!
BuildThreads Network:

HomeMadeTools.net