Homemade Drill Press Centering Jig
DESCRIPTION:
Homemade drill press centering jig consisting of a wooden block with a shallow V cut into it. Shorter version is secured in a machinist's vise, while the longer unit is affixed to the drill press table from below via thumbscrews.
Related Homemade Tools: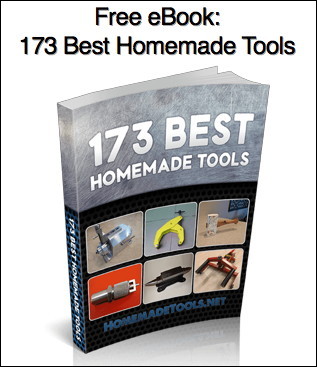 Signup for our newsletter and get the 173 Best Homemade Tools eBook free!
BuildThreads Network:

HomeMadeTools.net