Homemade El-Cheapo TIG Pedal
DESCRIPTION:
TIG pedal made from scrap 2.5mm L-channels. A cord is wrapped to the potentiometer shaft with the other end at the pedal. Microswitch from a PC mouse serves as the pedal's on/off switch.
Related Homemade Tools: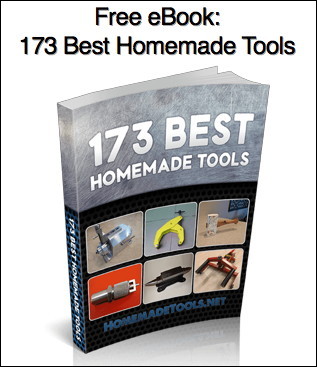 Signup for our newsletter and get the 173 Best Homemade Tools eBook free!
BuildThreads Network:

HomeMadeTools.net