Homemade Ground-Anchored Ball Joint Remover
DESCRIPTION:
Homemade ground-anchored method for removing a ball joint in the absence of a vise and helper. The pipe is embedded in the ground and supported on top of a steel baseplate, while a hammer-driven socket is utilized to forcibly remove the ball joint.
Related Homemade Tools: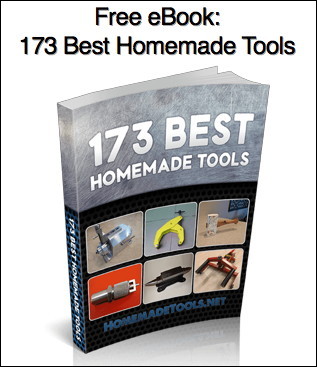 Signup for our newsletter and get the 173 Best Homemade Tools eBook free!
BuildThreads Network:

HomeMadeTools.net