BUILDER:
Evan
on bbs.homeshopmachinist.net
DESCRIPTION:
Homemade hammer drill adapted from an impact socket welded to a 1/2" Grade 8 fine-thread bolt to facilitate mounting of the Jacobs chuck. Powered by a CP pneumatic drill.
Related Homemade Tools: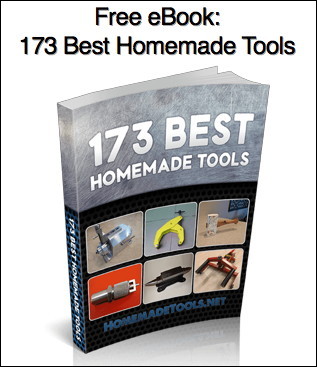 Signup for our newsletter and get the 173 Best Homemade Tools eBook free!
BuildThreads Network:

HomeMadeTools.net