Homemade Hammerhead Anvil
DESCRIPTION:
Homemade hammerhead anvil and domestake holder fashioned by welding a surplus sledgehammer head to a length of offcut steel. Assembly was mounted to an automotive wheel. Anvil was rounded on one end to aid in metalshaping, while the other was fitted with a piece of box section to function as a domestake support.
Related Homemade Tools: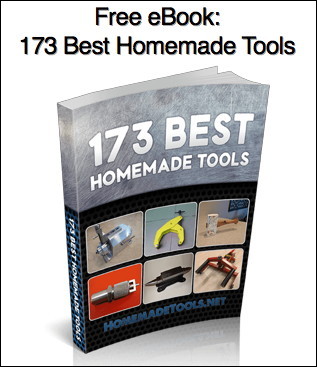 Signup for our newsletter and get the 173 Best Homemade Tools eBook free!
BuildThreads Network:

HomeMadeTools.net