Homemade In-Car Ball Joint Press
DESCRIPTION:
Homemade ball joint press capable of being utilized with the suspension arm installed in the car. Fashioned from a block of 4x4 cut to fit the ball joint profile and reinforced with aluminum plate. A C-clamp serves to apply pressure to the two halves.
Related Homemade Tools: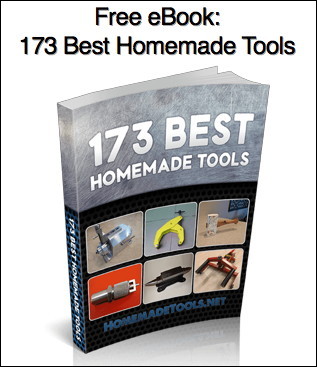 Signup for our newsletter and get the 173 Best Homemade Tools eBook free!
BuildThreads Network:

HomeMadeTools.net