DESCRIPTION:
Homemade jug block intended to aid in maintaining the correct height to facilitate insertion of the piston wrist pins. Constructed from a pair of 6-3/4" wooden blocks secured together by means of a threaded rod and nuts arrangement.
Related Homemade Tools: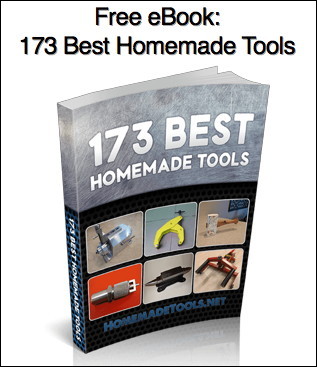 Signup for our newsletter and get the 173 Best Homemade Tools eBook free!
BuildThreads Network:

HomeMadeTools.net