BUILDER:
ironnut
on bbs.homeshopmachinist.net
DESCRIPTION:
Homemade lathe constructed from both recycled and shop-made parts. The rotating headstock is from an imported 5C collet spin fixture, the cross compound and the machine slide are from an unknown lathe, and the DC motor and controller were salvaged from a surplus bearing tester. The 1/4 hp DC motor runs at 2000-3000 RPM.
Related Homemade Tools: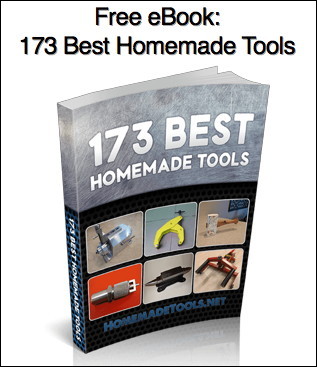 Signup for our newsletter and get the 173 Best Homemade Tools eBook free!
BuildThreads Network:

HomeMadeTools.net