Homemade Leadscrew Handwheel
DESCRIPTION:
Homemade leadscrew handwheel mounted at the end of the lathe bed. Can be engaged/disengaged from the leadscrew. Assembly consists of: expanding mandrel, leadscrew handwheel shaft, graduated collar, support bracket, an M4 threaded shaft, and the handwheel.
Related Homemade Tools: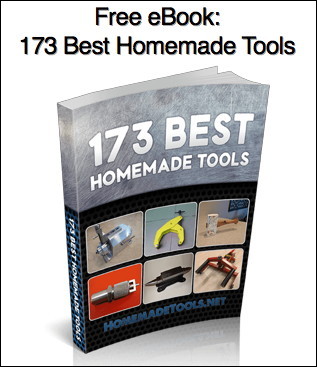 Signup for our newsletter and get the 173 Best Homemade Tools eBook free!
BuildThreads Network:

HomeMadeTools.net