Homemade Liquified Gas Refill Adaptor
DESCRIPTION:
Homemade liquified gas refill adaptor fabricated from the bull nose of a gas regulator fitted to the end of a torch. To use, the feed bottle is turned upside down to allow the liquefied gas to flow into the bottle being refilled.
Related Homemade Tools: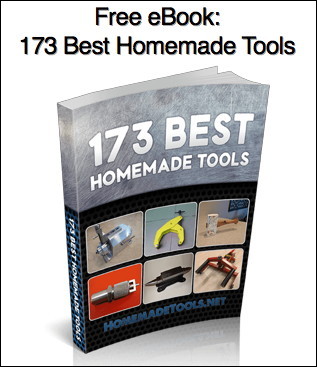 Signup for our newsletter and get the 173 Best Homemade Tools eBook free!
BuildThreads Network:

HomeMadeTools.net