Homemade Lumber Resawing Jig
DESCRIPTION:
Homemade lumber resawing jig intended for utilization in conjunction with a bandsaw. Constructed from plywood and incorporating an improvised bracket system to secure the log without incurring significant damage to the workpiece.
Related Homemade Tools: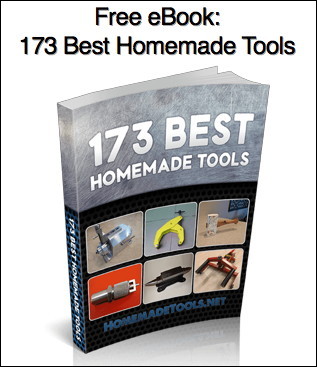 Signup for our newsletter and get the 173 Best Homemade Tools eBook free!
BuildThreads Network:

HomeMadeTools.net