Homemade Mini Compressor & Blow Gun
DESCRIPTION:
Homemade mini compressor & blow gun constructed from scrap materials and intended for cleaning swarf. Air is produced by an old refrigerator compressor. There are no reservoirs in the system. Cylinder acts as the water trap. Blow gun is a bent 8mm copper pipe with a 1mm nozzle. Parts mounted on a trolley for mobility.
Related Homemade Tools: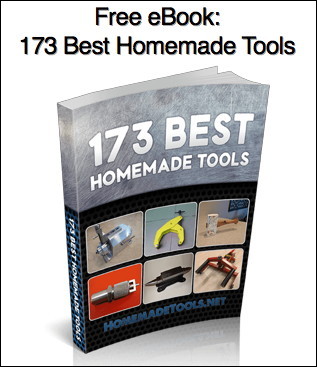 Signup for our newsletter and get the 173 Best Homemade Tools eBook free!
BuildThreads Network:

HomeMadeTools.net