Homemade Motorcycle Brake Reverse Bleeder
DESCRIPTION:
Homemade motorcycle brake reverse bleeder fashioned from a new, lever-type oil can and an 18" length of fuel hose. Removes trapped air by feeding hydraulic fluid through the caliper bleed nipple up toward the master cylinder.
Related Homemade Tools: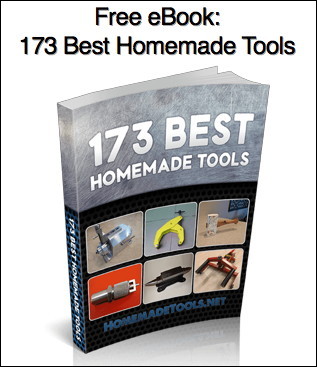 Signup for our newsletter and get the 173 Best Homemade Tools eBook free!
BuildThreads Network:

HomeMadeTools.net