DESCRIPTION:
Homemade motorcycle ramp intended to facilitate the process of transferring a bike to and from a pickup bed. Constructed from two 2x8x10s, the ramp is secured to the truck's trailer hitch via eye bolts and straps. Sandpaper strips on top serve to improve traction.
Related Homemade Tools: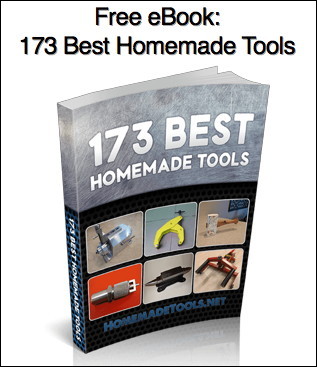 Signup for our newsletter and get the 173 Best Homemade Tools eBook free!
BuildThreads Network:

HomeMadeTools.net