Homemade Motorcycle Tire Removal Anchor Rod
DESCRIPTION:
Homemade motorcycle tire removal anchor rod constructed by attaching a 4x4 wooden block below a workbench top and mounting a 1/2" diameter steel rod through it. Rod serves as the pivot point for a Mojolever.
Related Homemade Tools: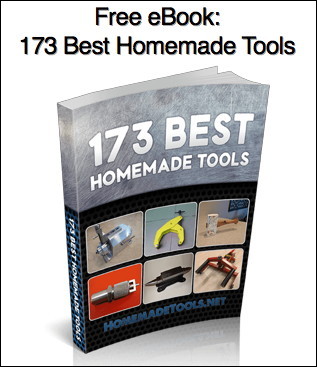 Signup for our newsletter and get the 173 Best Homemade Tools eBook free!
BuildThreads Network:

HomeMadeTools.net