Homemade Notcher for Rectangular and Round Tubes
DESCRIPTION:
Homemade tube notcher and jig designed for a pedestal drill. Made specifically to cut notches on 2" x 1" rectangular tubes and 1" round tubes. Mounted and secured to the table with bolts, one G-clamp, and one table clamp. Incorporates a round end stop to fit cut notches and ensure correct length. Base is made from 1/2" plate.
Related Homemade Tools: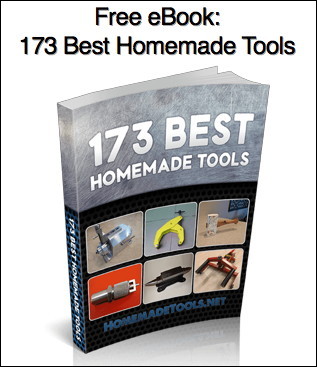 Signup for our newsletter and get the 173 Best Homemade Tools eBook free!
BuildThreads Network:

HomeMadeTools.net