Homemade On-Bike Runout Indicator
DESCRIPTION:
Homemade runout indicator for a motorcycle wheel consisting of a dial indicator mounted to a fork leg. Fabricated be removing the head from a long 3/8" bolt and welding the threaded portion to a nut and washer pair.
Related Homemade Tools: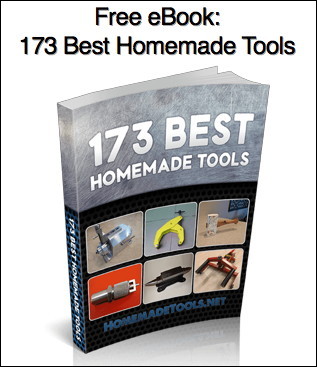 Signup for our newsletter and get the 173 Best Homemade Tools eBook free!
BuildThreads Network:

HomeMadeTools.net