Homemade On-Bike Wheel Truing Setup
DESCRIPTION:
Homemade truing setup for a motorcycle wheel intended to function with the wheel mounted to the bike. Constructed from a length of square steel tubing, a matching length of wooden 2x2, and a pair of sliding clamps. The motorcycle's front wheel is raised off the ground and a dial indicator with a magnetic base is attached to the steel tube.
Related Homemade Tools: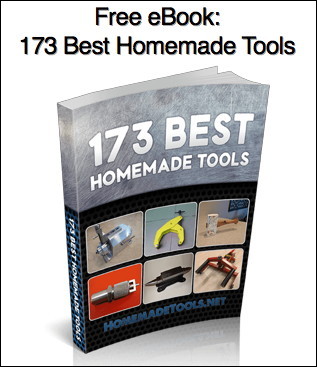 Signup for our newsletter and get the 173 Best Homemade Tools eBook free!
BuildThreads Network:

HomeMadeTools.net