Homemade On-Location Chainsaw Mill
DESCRIPTION:
Homemade, on-location chainsaw mill utilizing modified motorcycle jacks for lifting and support purposes. Includes a chainsaw jig for cutting boards to a specific thickness, as well as for cutting wedge-shaped boards for clapboard siding. Mill is towed in a custom-built ATV trailer, which can be easily broken down and loaded into a pickup truck.
Related Homemade Tools: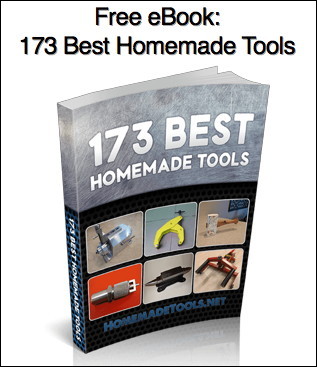 Signup for our newsletter and get the 173 Best Homemade Tools eBook free!
BuildThreads Network:

HomeMadeTools.net