Homemade Outboard Drive Wrench
DESCRIPTION:
Homemade wrench intended to facilitate the process of removing the retaining nut on an outboard drive unit. Fabricated from steel plate and 1/4" steel rods arrayed around a 4" hole. Half of a socket has been welded to the handle as a torque wrench mounting point.
Related Homemade Tools: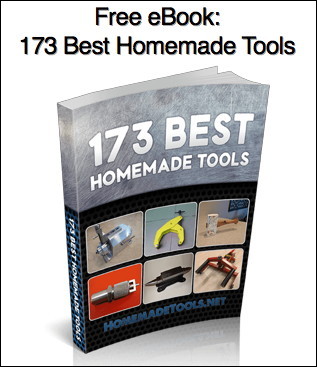 Signup for our newsletter and get the 173 Best Homemade Tools eBook free!
BuildThreads Network:

HomeMadeTools.net