DESCRIPTION:
Homemade pillar tool constructed via adaptation of a drill stand. Sliding clamp is modified to accept the tapping tool. Tapping head consists of a chuck, collar, shaft, and handle. Chuck is scrap, 10mm with 3/8" TPI thread. Base plate accepts a vise or a rotating table through a base pillar.
Related Homemade Tools: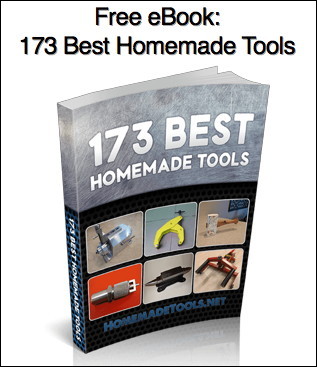 Signup for our newsletter and get the 173 Best Homemade Tools eBook free!
BuildThreads Network:

HomeMadeTools.net