DESCRIPTION:
Homemade pipe bender constructed from bar stock, angle iron, bicycle chain, chainring, sprocket, and a bicycle rear hub. Uses a companion clamp constructed from bicycle chain to hold the pipe in the die.
Related Homemade Tools: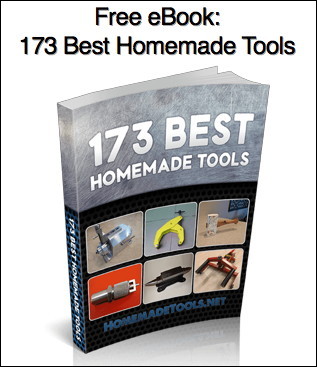 Signup for our newsletter and get the 173 Best Homemade Tools eBook free!
BuildThreads Network:

HomeMadeTools.net