Homemade Plasma Torch Circle Cutter Adaptor
DESCRIPTION:
Homemade plasma torch circle cutter consisting of a torch cup holder mounted to an adjustable radius arm. Arm pivots around a center point drilled through the workpiece.
Related Homemade Tools: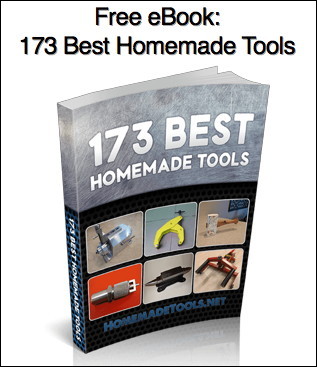 Signup for our newsletter and get the 173 Best Homemade Tools eBook free!
BuildThreads Network:

HomeMadeTools.net