DESCRIPTION:
Homemade power hammer modeled after a commercial Champion unit. Hammer utilizes a 3" driveshaft with a 2" pin set on the edge of an 8"x2" wheel, yielding a 6" stroke. Hammer operates via the slack belt principle.
Related Homemade Tools: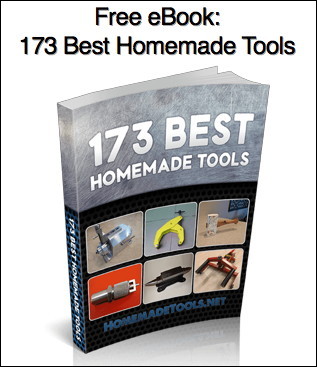 Signup for our newsletter and get the 173 Best Homemade Tools eBook free!
BuildThreads Network:

HomeMadeTools.net