Homemade Sheet Metal Brake
DESCRIPTION:
Homemade impromptu sheet metal brake utilized to form a heat shield for a catalytic converter. Consists of wooden planks mounted in a vise with the workpiece secured between them.
Related Homemade Tools: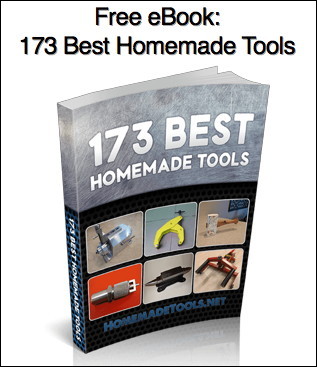 Signup for our newsletter and get the 173 Best Homemade Tools eBook free!
BuildThreads Network:

HomeMadeTools.net