Homemade Sheet Metal Brake
DESCRIPTION:
Homemade sheet metal brake capable of bending 16-gauge steel up to 36" in length. Half-inch angle iron was utilized for both the base and table, the hinges were fabricated from 1/4"plate, and threaded cast iron pipes serve as handles. "Fingers" are comprised of repurposed cutting edge material.
Related Homemade Tools: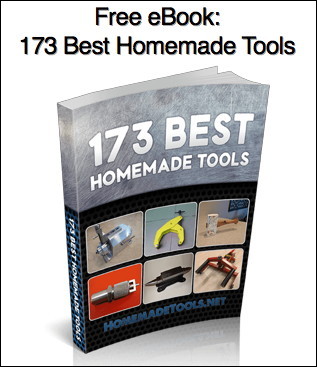 Signup for our newsletter and get the 173 Best Homemade Tools eBook free!
BuildThreads Network:

HomeMadeTools.net