DESCRIPTION:
Homemade sprocket wrench intended to lock a motorcycle's drive sprocket as a means of facilitating its removal. Constructed from a short length of pipe just smaller in cross-section than the OD of the sprocket's teeth. Small dowels welded on opposite ends of the pipe are secured by the sprocket, itself.
Related Homemade Tools: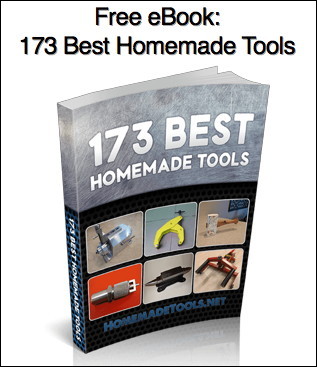 Signup for our newsletter and get the 173 Best Homemade Tools eBook free!
BuildThreads Network:

HomeMadeTools.net