Homemade Vegetable Oil Forge
DESCRIPTION:
Homemade tabletop forge fueled by vegetable oil and utilizing a gravity-fed oil tube and forced air burner configuration. Furnace sides are composed of loose firebricks, while the roof is a steel plate. The entire setup is fully adjustable and can be matched with a wide variety of workpiece sizes and shapes.
Related Homemade Tools: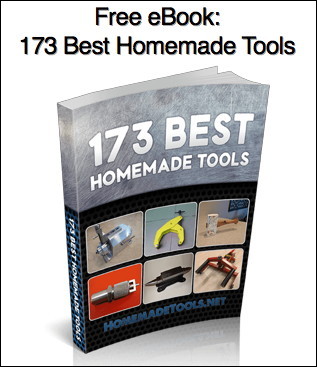 Signup for our newsletter and get the 173 Best Homemade Tools eBook free!
BuildThreads Network:

HomeMadeTools.net