DESCRIPTION:
Homemade veneer press measuring 13"x20-1/2". Utilized in the production of small boxes, it was constructed from surplus materials, including: 1/2" MDF for the bottom, a 3/4" plywood press piece, and 2" cedar supports. The press screw was obtained commercially.
Related Homemade Tools: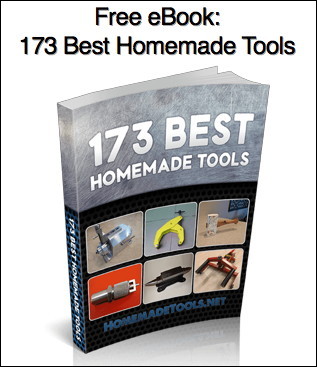 Signup for our newsletter and get the 173 Best Homemade Tools eBook free!
BuildThreads Network:

HomeMadeTools.net