Homemade Violin Bridge-Fitting Fixture
DESCRIPTION:
Homemade violin bridge-fitting fixture constructed from wood and intended to secure the bridge in a fixed position while allowing the sandpaper to be passed beneath it. Utilizing this fixture, the bridge feet readily attain the precise contour of the desired location. Bridge is indexed off the fingerboard by means of the bow adjuster knob.
Related Homemade Tools: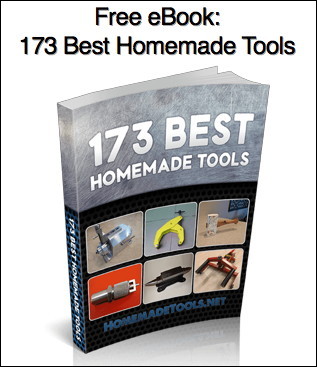 Signup for our newsletter and get the 173 Best Homemade Tools eBook free!
BuildThreads Network:

HomeMadeTools.net