DESCRIPTION:
Homemade welding dogs comprised of rectangular steel plates welded to nuts with matching bolts. In use, the steel plates are tacked to the table and the bolts tightened to serve as temporary hold downs.
Related Homemade Tools: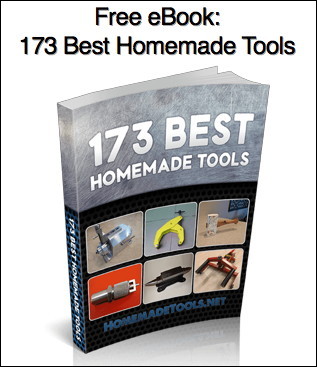 Signup for our newsletter and get the 173 Best Homemade Tools eBook free!
BuildThreads Network:

HomeMadeTools.net