Homemade Electrical Tools (362)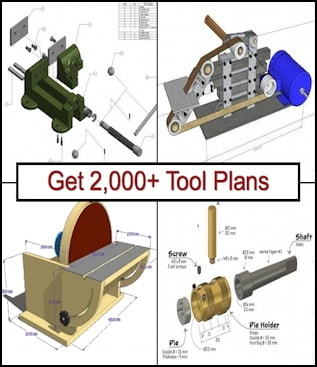 Homemade Electrical Tools
HomemadeTools.net's homemade electrical tools category provides a huge variety of DIY electrical tool builds for the amateur hobbyist as well as the professional electrician. You can use our shopbuilt tool ideas for making your own power management units, switches, power conversions, converters, heaters, sensors, adapters, controllers, and many other different kinds of electrical tools and fixtures.

Maybe you need to generate power from an alternative electrical source? If so, take a look at our numerous power generation builds, including generators powered by water or bicycles. We also have great ideas for homebuilt thermoelectric generators. Our wind-powered electrical builds include wind-powered turbines, wind-powered dynamos, and alternators for wind-powered turbines.

Working on a solar electrical project? Take a look at our various solar power builds, including solar battery banks, solar briefcases, solar air heaters, and solar gadget chargers. We also have many different solar panel builds, such as solar panel testing shunts, sun tracking solar panels, and a variety of different solar panel projects.

If you need an idea for a homemade battery-based electrical build, check out our listed projects for battery housings, battery desulfators, battery chargers, and PVC pipe battery packs.

Are you looking to make an electrical controller? We have a multitude of ideas for various current controllers, heat treatment oven controllers, power control panels, offgrid electrical controllers, variable power controllers, and furnace controllers. In addition, you'll find different rotary converters, DC-to-AC inverters, load cells, anodizers, voltage multipliers, and linear actuators.

Some of the homemade electrical projects you can make from our builds include specialty welding projects, such as stick welders or welding rectifiers. We also have ideas for wire strippers, wire feeding tools, and wire spoolers. Our coil-specific tools include coil formers, coil winding machines, and different kinds of coil winding tools.

For more electrical projects, we also have subcategories with details on additional builds for chargers, switches, testers, wiring, power supplies, extension cords, and electronics. Whether you want to make a simple projects like a wire stripper, or something much more complex like an electrical discharge machining tool, you'll find everything you need right here in the electrical category on HomemadeTools.net.
BuildThreads Network:

HomeMadeTools.net