Homemade Drill Press Valve Spring Compressor
DESCRIPTION:
Homemade drill press valve spring compressor consisting of a short length of PVC pipe secured in the chuck. A third of the PVC pipe has been removed to facilitate access to the valve keepers. Wood blocks enable to correct positioning of the head.
Related Homemade Tools: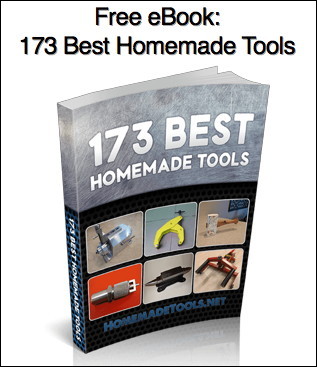 Signup for our newsletter and get the 173 Best Homemade Tools eBook free!
BuildThreads Network:

HomeMadeTools.net