Homemade Feet, Drip Tray and Chip Guard
DESCRIPTION:
Homemade feet, drip tray, and chip guard adapted from washing machine side panels and a Grobag tray. The tray is 1000mm long x 450mm wide x 50mm deep. Chip guard is 570mm long x 150mm deep x 150mm high. Two mounting blocks were fabricated from 50 x 50 x 5mm square box section steel.
Related Homemade Tools: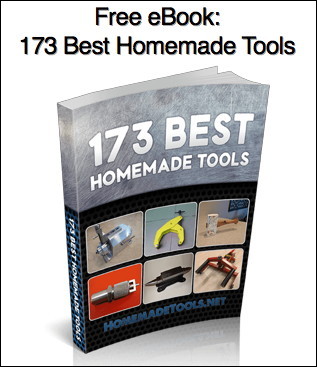 Signup for our newsletter and get the 173 Best Homemade Tools eBook free!
BuildThreads Network:

HomeMadeTools.net