Homemade Multi-Position Carriage Stop
DESCRIPTION:
Homemade multi-position carriage stop intended for inscribing graduation lines on lathe dials. Consists of a clamp, a revolving cylinder, and a pivot screw. The unit is fixed to the lathe bed. Four M4 screws are threaded into the cylinder and protrude to different distances, thereby establishing the length of the lines.
Related Homemade Tools: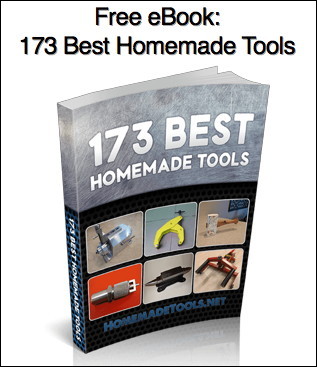 Signup for our newsletter and get the 173 Best Homemade Tools eBook free!
BuildThreads Network:

HomeMadeTools.net