Homemade Telescoping ID Gauge
DESCRIPTION:
Homemade telescoping ID gauge consisting of two overlapping blades with pins which move out to contact a cylinder's walls. Distance between the pins' outer surfaces is measured with a caliper/micrometer to find ID. Material is steel.
Related Homemade Tools: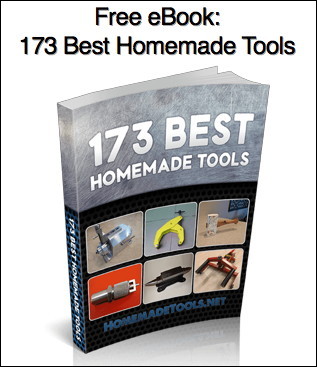 Signup for our newsletter and get the 173 Best Homemade Tools eBook free!
BuildThreads Network:

HomeMadeTools.net