Homemade Belt Grinder Tracking Wheel Mechanism
DESCRIPTION:
Homemade belt grinder tracking wheel mechanism constructed from steel plate, nuts, and bolts. Allows the operator to change the angle of the contact wheel on the grinder.
Related Homemade Tools: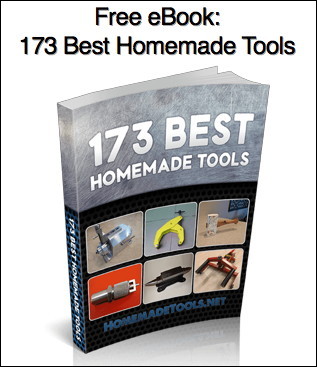 Signup for our newsletter and get the 173 Best Homemade Tools eBook free!
BuildThreads Network:

HomeMadeTools.net