Homemade Door Lift Jack Attachment
DESCRIPTION:
Homemade door lift jack attachment designed to facilitate lifting and securing a car door during adjustment of its hinge bolts. Fabricated from a section of 2x4. Incorporates a dado (to provide an area in which to rest the door edge) and a short piece of electrical conduit to function as an interface with the floor jack.
Related Homemade Tools: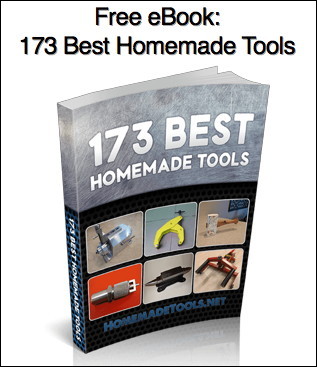 Signup for our newsletter and get the 173 Best Homemade Tools eBook free!
BuildThreads Network:

HomeMadeTools.net