Homemade Motorcycle Wheel Truing Stand and Balancer
BUILDER:
stik
on jockeyjournal.com
DESCRIPTION:
Homemade motorcycle wheel truing stand and balancer constructed on a square tube frame and utilizing threaded rod to clamp the wheel axle. Rod ends accept two cone sizes for different axles, and brass rods serve as pointers. The top of the stand has been fitted with bearing pairs to facilitate static balancing operations.
Related Homemade Tools: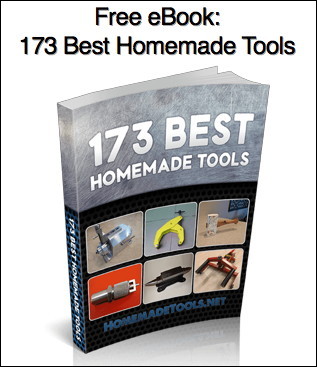 Signup for our newsletter and get the 173 Best Homemade Tools eBook free!
BuildThreads Network:

HomeMadeTools.net